The Only Carrier-Neutral Interconnection Facility in Brooklyn
Trusted Partner to Carriers, Cloud Providers, CDNs, ISPs, and Enterprise IT
We are Brooklyn's Digital Economy Backbone
DataVerge powers the most interconnected ecosystem underpinning the digital economies of Brooklyn, Queens & Long Island. Enterprises get the best in interconnected colocation, with direct connections to networks providing access to all major clouds.
Connectivity and network operators choose our Brooklyn interconnected data center and carrier hotel as their core network location in the region.
Empowering Connectivity for Industry City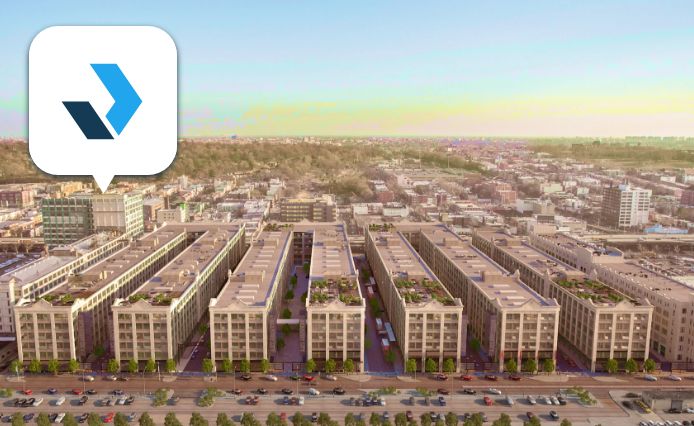 DataVerge is proud to provide the Wiredscore-certified platinum connectivity to over 550 companies across 16 interconnected buildings at Industry City – Brooklyn's vibrant and growing Innovation Hub. DataVerge enables the dark fiber cabling and direct access to 30+ networks, with diverse entry points into the DataVerge facility at Industry City.

Industry City Campus Connect
Industry City Campus Connect is a dark fiber network facilitating connections between DataVerge's Meet-Me Room with Industry City's tenant suites. The connection is delivered via Industry City's brand new fiber infrastructure. In addition, DataVerge facilitates fiber-lateral extensions, which enable connectivity between our data center and your client suites, or building to building within Industry City's campus.
Expand your office footprint seamlessly by utilizing the full campus interconnection suite that DataVerge offers.
Move your traditional IT closet into our state-of-the-art, enterprise-grade data center, leveraging DataVerge's Industry City Campus Connect.
Access all available network and internet service providers through our Meet-Me Room.
The Only Carrier-neutral Interconnection Facility in Brooklyn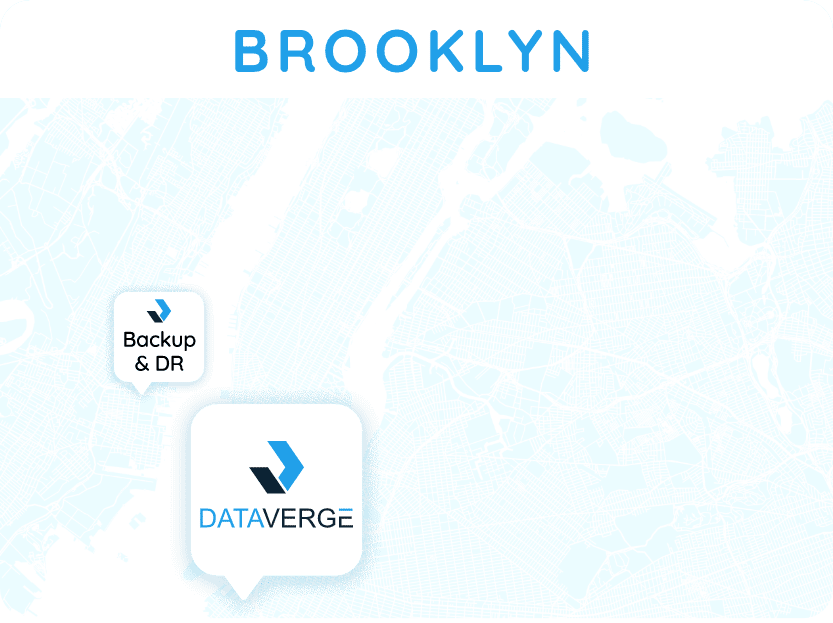 882 3rd Ave | Brooklyn, NY
The most reliable interconnected Data Center in Brooklyn, DataVerge's flagship facility is a carrier-neutral interconnection hub, servicing hundreds of enterprises. It is the Brooklyn home for over 30 global carriers, ISPs and CDNs.
The facility also offers DataVerge Cloud Connect – direct connection to networks providing access to all major Cloud Service Providers (CSPs), including AWS, Microsoft Azure, Google Cloud, and more.
Jersey City's Backup & Disaster Recovery Data Center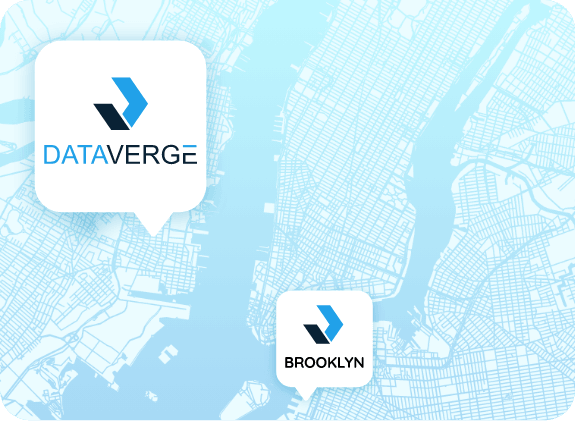 111 Town Square Place | JERSEY CITY, NJ
Jersey City's Backup & Disaster Recovery Data Center, located at 111 Town Square Place, offers a range of backup & disaster recovery and colocation options.
Brooklyn's Vibrant Connectivity Ecosystem
An integral part of the connectivity landscape in the Brooklyn area, and one of the most interconnected hubs and telecommunication sites in the northeast United States, DataVerge offers the only, carrier-neutral network infrastructure environment in Brooklyn.
Our state-of-the-art Meet-Me Room
interconnects over 30 carriers, network and ISP providers
The only core network-neutral interconnection facility location in Brooklyn
Carriers leverage the only core network-neutral interconnection facility location in Brooklyn to service customers in Brooklyn, Queens, Long Island, & the greater NYC area
Connect with DataVerge
---
The Only Carrier-Neutral Interconnection Facility in Brooklyn